Welcome to the Rushworth Public Cemetery Trust Website
The cemetery was established over 150 years ago in 1861. There have been more than 3300 interments in the cemetery since then. This is the second Rushworth cemetery. The original cemetery is in the bush just to the south of the town, and was used from the start of the gold rush in 1853 until 1861. There are no known records of the burials in that cemetery. There is also an interesting cemetery at the old gold-mining town of Whroo, 7 kilometres south of Rushworth.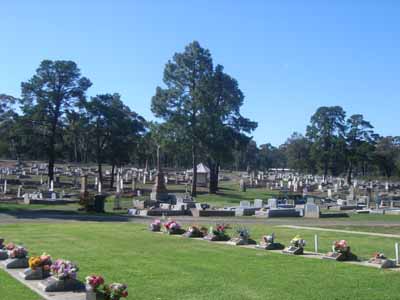 This website contains information on how to contact the trust and details on internment fees.
It also contains maps, the ability to search records, tombstone photographs and stories of identities buried in the cemetery.